About the Artist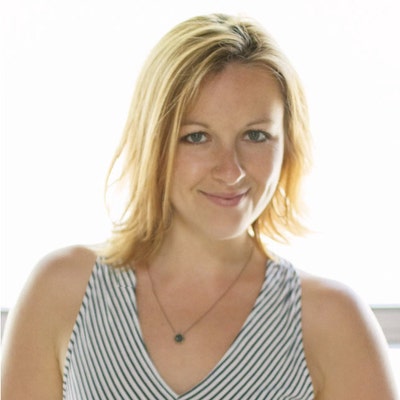 I've been an artist since I was a child. My thirst for constant creativity has lead me to explore many mediums, from crayons and chalk—to paper, print, paint, photography, textiles, wood and jewelry. I'm endlessly intrigued by the geometry of nature, twisting and unfurling into magical patterns, shifting the moment you look away. I see color as a wonderland, the combinations boundless. My creative journey culminates in Spruce Jewelry, where beads seemingly hang in open space, sprung from a vanishing structure of wire. Custom jewelry inspired by the earth, made for all of us.

Spruce Jewelry is just one of the many stops on my creative journey, I launched my second accessories line, Espacio Handmade in November 2013, as well as Design Make Art, our parent brand with a consulting & teaching component for makers interested in entering the wholesale realm. I hope you'll follow us wherever we're led.



interview with Kat

How did you get started?
Fooling around with beads. I'm a crafty gal, and I always need to be creatively engaged. I started making jewelry for myself when I couldn't afford the jewelry I wanted. Women on the train literally started buying pieces off my neck. It's still so amazing to me how positively people respond to my work.

What's your favorite part of having a creative business?
Not only do I love working with the materials, I also love the response to the jewelry, often people stop me on the street to complement my custom jewelry. Talk about a confidence booster! Czech glass & semi-precious gemstone beads hang on lightweight, flexible stainless steel wire, making it perfect for every day, transitioning from the work day to a night on the town.

Why do you use wire?
It's amazing! On the neck, the silver and copper wires disappear on the skin and allows the beads to seemingly hang freely in open space. The colored wires make for a bolder statement, creating a canvas for the beads, showcasing the structure of the designs.

What are your favorite beads to use?
I like using translucent beads. Mostly glass and gemstones. I like the way the light plays off of them, the way the light reflects and refracts movements.

Where do you get your beads?
I like the tactile experience of bead stores, holding the beads and seeing what combos work well together. As I've grown, I find myself buying more at wholesale online shops and bead shows, but nothing beats the personal connection of dipping your hand into a bowl of beads.

What is your creative process?
I love creating one of a kinds. It helps keep it organic and fun. I don't even think about it really. It's just an extension of me; no recipe, no formula. I just start adding beads. I usually start with color combos and then go from there. Check out our step-by-step process here!

Where's your creative space?
I'm a resident at an artist collective on the hip East Side neighborhood of Austin; I currently design and produce handmade jewelry from my studio there. I have an amazing window that brings great light into the space. The collective oozes creativity, it's awesome to be surrounded and supported by such creativity! There's also a few gallery spaces and yoga taught throughout the day… if I need a refresh it's only a few steps away!




What is the goal of Spruce Jewelry?
I love to be made to feel special, and my custom jewelry really does it — we all deserve something beautiful!